The Benefits of Using MasterCard at the Online Casinos
Depending on the casino you visit, there could be more than forty different payment methods to choose from. However, one of the most commonly listed – and used – is MasterCard. This option retains its popularity for a number of reasons. Probably the primary one is that the brand is well-recognized, and it is accepted in venues all around the world. Additionally, it is well-supported in terms of customer services, and there is often an extra level of security added to payments. Moreover, the transactions are fast and simple, and naturally, this is appealing for online customers.
The Different Types of Cards Available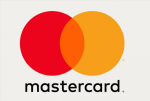 At a basic level, the types of cards available can be broken down into three different categories, and the majority of the online casinos that accept MasterCard will take them all. Essentially, the main differences are to do with how they are funded, and whether the money being used is borrowed.
Credit Cards. This is a buy now and pay later option, as the money that you are using is being loaned to you by the finance company. MasterCard offers three options in this category. The standard one is for everyday purchases, World is primarily for travelers, and World Elite is considered to be the VIP version.
Debit Cards. With this version, you aren't borrowing any cash. Instead, you are accessing the funds in your own bank account. The advantage of this payment method is that you can't usually overspend. If the money isn't there, the transfer will be declined. Again, there are three choices available for this – MasterCard, Maestro and Cirrus.
Prepaid Cards.This option is ideal if you don't have access to a bank account, or if you don't wish to undergo any credit checks. With this version, you simply need to load some funds onto the card, and then you can use it for your online payments. You can register it too, so that if you lose it, your money can be recovered.

Security Verification with SecureCode
Many of the online casinos participate in SecureCode, which is designed to provide members with an extra layer of security. During the payment process, you may be asked to give some additional information, which ensures that the transaction is authentic. This is particularly targeted at online transfers. You may be asked to input a code or some other form of identifier, and this verifies that the card is being used legitimately.
MasterCard and Zero Liability Protection
MasterCard has a Zero Liability Protection policy, which means that you won't be held responsible for any unauthorized transactions, whether they have been made in person, online, or via an app. The only stipulations for this cover are that reasonable care is taken while transferring funds, and that any losses are reported immediately. This policy applies to all cards, even the prepaid versions, providing they have been registered.
Using Masterpass to Make Deposits
As well as its standard options, MasterCard has introduced a digital wallet system. The real benefit of this method is that you can add funds from a variety of sources. To begin, you will need to create an account. This is just four simple steps, and involves adding email or phone number, your card details, billing address, and creating a password. Once the account has been set up, you can use your user ID and password to make a transfer to one of the online casinos. The payment information remains in one secure location, which makes the process both faster and safer.
Making Mobile Payments with MasterCard
MasterCard has formed partnerships with several digital payment providers and supports a number of apps which are specifically linked to mobile devices. Depending on your device, you will be able to choose between Google Pay, Apple Pay, and Samsung Pay. These apps are available for download at either the App Store or Google Play. Each of these applications works in a similar way, by storing your information until you are ready to pay and then providing a single tap option for transferring funds.
Recommended MasterCard Casinos
.
Casino
1st Deposit Bonus
Match Bonus
Review
Play
.

Bovada

$3,000
100%
Read it
PLAY NOW

SlotoCash

$4,000
100%
Read it
PLAY NOW
Things to Note about MasterCard Payments
When you're using MasterCard at one of the online casinos, there are a few things that you should keep in mind. The first is to see if there are any fees attached to the transactions. In many cases, there isn't a charge for depositing funds, but you may incur a fee for making a withdrawal. The processing times are also something to note, as these can vary between the venues. Finally, be aware that there are geographical restrictions on occasion, and that the full provision of services may not be available in all locations.
The Future for MasterCard Online
As technology continues to race forward, MasterCard is working hard to stay at the forefront of online payment innovations. 1 in 5 of its customers are already using voice and text technologies, and the company aims to have biometric identification available for all its users by 2019. It is, however, the security provision that sets it apart from the other payment providers, and for this reason, it remains one of the most popular choices at the online casinos.