How to Find the Best Slots at an Online Casino
Sorting through all the slots listed at the online casinos can be a lot of fun, but with such a wide choice available, it can be hard to decide which one to opt for. They come in a variety of themes, and many of them are branded versions, so they are linked to a movie or television series. The majority of games tend to be brimming with special features too, and the terminology associated with these can be a tad confusing. However, having a basic understanding of how they work will help you to know which ones are right for you.
The Many Different Types of Slots
In the past, the slots at the online casinos could be broken down into two types, which were defined by how many reels are being used during play. This always used to be a choice between either three or five, but it is becoming increasingly common to find games that have more than this. The number of reels is significant because it affects the different combinations of the symbols, and consequently, this impacts upon how the various paylines are calculated.
3-Reel – These are the classic versions, and the themes tend to be traditional too. The symbols often allude to those found on the fruit machines of the past, and so you'll find gold bars, bells, and lucky sevens included. These games tend to be simpler in terms of play, with just a few payline possibilities.
5-Reel – The extra reels in these games allow for more combinations to be formed, and in turn, this brings a new degree of complexity to the overall play. These variants have multiple paylines, which can be formed in many different ways. There are usually special features too, such as free spins.
3D Slots – These are the deluxe versions, with multiple winning combinations and paylines. Many of these variants set the scene with a short, video clip to introduce the general theme before launching into the game itself. There are animated features and additional extras in virtually every round.
i-Slots – Rival has developed these unique titles and they stand apart from the rest because of the high level of interactivity that they provide. They have the feel of a soap opera with well-defined storylines, and many of the special features are only unlocked as the intricate plots unfold.
Progressives – These big money slots come with rolling prize funds and are provided by a number of the leading game developers. The jackpots for these versions can be split into separate prizes or paid out as a single sum. The advice when playing these is always to bet max to ensure you qualify for the win.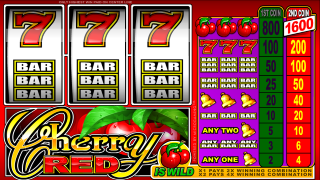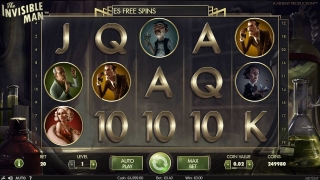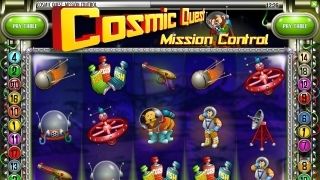 Understanding the Structure of the Paylines
The paylines are also referred to as the bet lines, and these display all the possible winning sequences. The total of these is often shown as a figure, such as 243. In many of the games, these combinations can be formed in all kinds of ways – for instance, a line could be horizontal, diagonal, or with a 'V' shape. The bets are calculated per line, and the pay table will show the rewards for each one which can be withdrawn through various casino payment options. The lines can be fixed, which means the number that can be wagered on is already set, or adjustable, in which case this amount is flexible. The Bet Max option allows you to wager on all of the winning possibilities.
Our Top Offers For USA

Best Online Casino Bonuses

Casino

1st Deposit Bonus

Match Bonus

No Deposit Bonus

Specials

Cashbacks

Free Spins

Live Bonus

Claim

Desert Nights

Up To

$2,550

250%
$10 Free Sign Up Bonus

WEEKEND CASHBACK
FRIDAY FREE TICKET

25%
350

0 No

Claim

Bonus

Miami Club

To Review
Up To

$4000

100%

0 No

Ut to 5,000 Prize Pool
Daily Reload Bonus up to 110%
UP TO $200 Refer & Earn

25%
50

0 No

Claim

Bonus

Cherry Jackpot

To Review
Up To

$2,000

200%

0 No

70% Slots Bonus
24/7 Continual Bonus
Up to 75% Slots Bonus

40%
25

0 No

Claim

Bonus

CasinoMax

To Review
Up To

$3,000

300%

0 No

75% Slots Bonus
Get up to $9,000 worth of Bonuses for your first 3 deposits

40%
20

0 No

Claim

Bonus

Roaring 21

Up To

$10,000

100%

0 No

Weekly Double Up
Refer & Earn up to $200
Summer Splash

40%

0 No

0 No

Claim

Bonus

Wild Casino

To Review
Up To

$1,000

100%

0 No

Free Spin Thursday
Up to $5,000 in Welcome bonuses
Live Dealer Leaderboard

0 No

100

0 No

Claim

Bonus

Bet Online

To Review
Up To

$3,000

100%

0 No

20% Weekly Reload Bonus
10% Weekly All-In Casino Rebate
$25 Live Dealer Risk-Free Bet

10%

0 No

0 No

Claim

Bonus

Planet 7

To Review
Up to

4,000

400%

0 No

Unlimited withdrawals
Bitcoin accepted
Casino is online since 2008

15%
25

0 No

Claim

Bonus

Royal Ace

Unlimited

385%
$25 Free Chip

Monday Happy Hour
Saturday SpinORama
Sundays with a Cherry On Top

0 No

35

0 No

Claim

Bonus

Raging Bull Slots Casino

To Review

Unlimited

350%

0 No

Easy deposits
Fast withdrawals
Safe and secure transactions

30%
50

0 No

Claim

Bonus

Slots of Vegas

To Review
Up To

$5,000

400%

0 No

Weekly cashback on Sundays
Loyalty bonuses
Monthly VIP Insurance (up to 50%)

50%
50

0 No

Claim

Bonus

Cool Cat Casino

To Review

Unlimited 330%

330%
$25

No Deposit Bonus
VIP Bonuses
Free Spins

15%
50

0 No

Claim

Bonus

Silver Oak Casino

To Review
Up To

$4,000

320%
25 Free Spins, No deposit

Up to 10,000 on first 10 Deposits
Cash Back Bonuses

60%
45

0 No

Claim

Bonus

Uptown Aces

To Review
Up To

$8,888

225%

0 No

Weekend 250% Bonus
Monthly Bonus $100 Free
100% Bonus + 100 Free Spins

25%

350

0 No

Claim

Bonus

Slotocash

To Review
Up To

$4,000

400%

0 No

Collect up to $7,777 in Free Welcome Bonuses
Mr. Slotos Bonus Chart!
Easy-Win Cashback Bonus!

35%
300

0 No

Claim

Bonus

Red Stag

Up To

$4,000

400%

0 No

Weekly Double Up
Refer & Earn up to $200
Summer Splash

25%
500

0 No

Claim

Bonus

Bodog

To Review
Up To

$600

100%

0 No

Casino Leaderboards
Royal Flush Bonus
Bad Beat up to $1,000 Bonus

0 No

20

0 No

Claim

Bonus

Bovada

To Review
Up To

$1,000

100%

0 No

Up to 3,000 in Welcome Bonuses
Cash Bonuses
100% Poker Welcome Bonus

15%

0 No

0 No

Claim

Bonus

Slots.lv

To Review
Up To

$1,000

200%

0 No

Up to $5,000 in Welcome Bonuses
Refer & Earn up to $200
Summer Splash

15%

0 No

0 No

Claim

Bonus

Slots Capital

$125

277%

0 No

Weekly bonuses
Weekend cashback
Friday free ticket

20%

0 No

0 No

Claim

Bonus

Diamond Reels

To Review
Up To

$500

150%

0 No

Up to $1,400 in Daily Bonuses
100% Weekend Bonus + $50 FREE
250% Midweek Top-Up

20%
50

0 No

Claim

Bonus
* T&C's apply, click Claim Bonus for details.
The Special Features on the Reels
The special features provide additional ways of winning, and these are usually associated with the 3D slots in the trusted casino sites. Some of the symbols will carry special attributes, and when they line up on the reels, the chances of a win is increased. In the main, these types of symbols will fall into one of the following categories:
Wilds – These replace one of the other symbols to create a winning line.
Sticky – One of the symbols remains in position on the reels during re-spins.
Scatter – These can appear anywhere on the reels to form combinations.
Multiplier – This symbol multiplies the prize fund by a specified amount.
Bonus – These symbols will trigger some free play or a spin-off game.
Innovative Features of the Symbols and Reels
The developers continue to stretch their wings, and the design features are growing ever more ingenious. Many of these are to do with how the symbols land. For example, with cascading reels, the symbols dissolve or explode, allowing the ones from above to replace them. With tumbling reels, the winning symbols are removed to be replaced with others, and this can create new wins. Wandering or roaming reels move from side to side to create new winning opportunities.
Many of the slots use the storylines to make the most of these features. In Quickspin's Big Bad Wolf, the wolf blows away the symbols, and in the Pied Piper, the piper becomes the wild card, moving across the reels as he plays his tune. In Betsoft's Ogre Empire, the ogre periodically smashes the reels in his rage, whilst in Yggdrasil's Easter Island, one of the giant heads sucks the symbols off the reels and the other one spits out some new ones.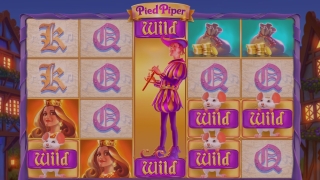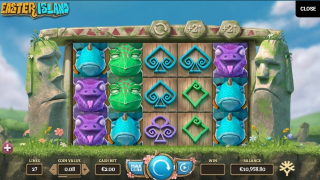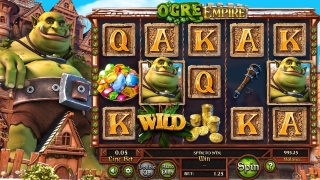 The Bonus Rounds and the Spin-Off Games
A lot of the slots that you'll see at the online casinos have bonus rounds, and when these are triggered, you are transported through to a separate game. These can be just as creatively designed as the main offering. There may be a gamble feature, in which you have to pick the suit or the value of a playing card, or you could be asked to select one of the treasure chests. The rewards for these bonus casino games are just as varied and could be anything from a number of extra spins to a one-off prize. The best part about these spin-offs are that they offer the chance to engage in a bit of free play at no additional cost.
Slots Retain Their Popularity for a Reason
Slots remain the favorite category at the online casinos, and this is primarily down to their high entertainment value. The games are always colorful and creative, but for most players, the best parts are the quirky animations and the innovative features. With the developers increasingly pushing the boundaries in terms of innovation, there doesn't seem any reason for their popularity to wane in the future.